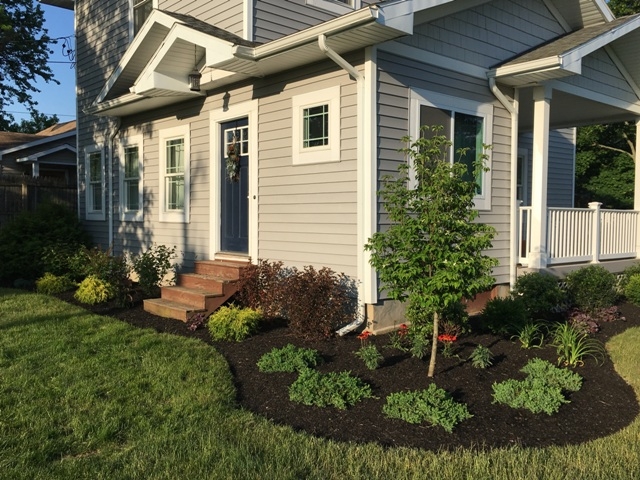 Homeowners today are searching for landscape design that naturally improves the appeal of your home. Educated Landscape does this seamlessly to create unique and comfortable outdoor living spaces.

Landscape design focuses on practical, aesthetic and environmental components to create visually appealing and functional properties. Educated Landscape concentrates on creating beautiful, high quality and one of a kind landscape designs for residential homeowners. We make sure your outdoor living space is used as efficiently as possible. Our team takes pride in providing homeowners spacious design, while taking no shortcuts along the way. Besides looking good, our goal is for your home property to make sense too.

A well thought out design separates good landscapes from great ones. Function must always come before design and after analyzing your property, our experts use their knowledge to produce a comprehensive, practical and functional design plan. We are educated and trained in landscaped design and provide knowledgeable expertise that delivers high quality results.

Click here to view Photo Gallery!
---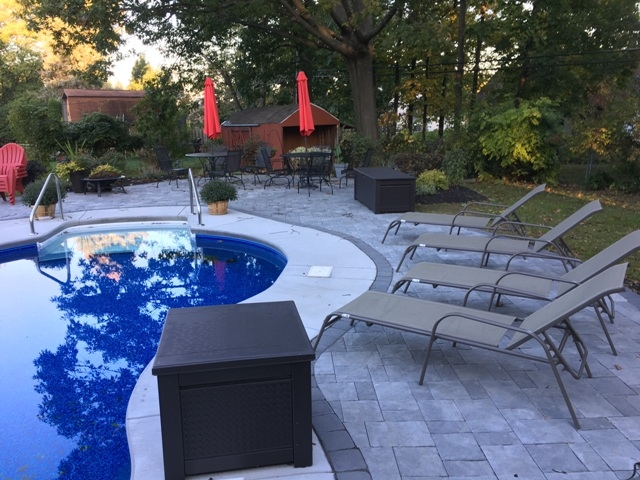 Patios and Walkways: Educated Landscape installs patios and walkways homeowners can be proud of while entertaining and enjoying outdoor living. Usually made of different types of stone, brick and pavers, patios and walkways help define your outdoor space and bring unity between your garden, landscape and residence.
---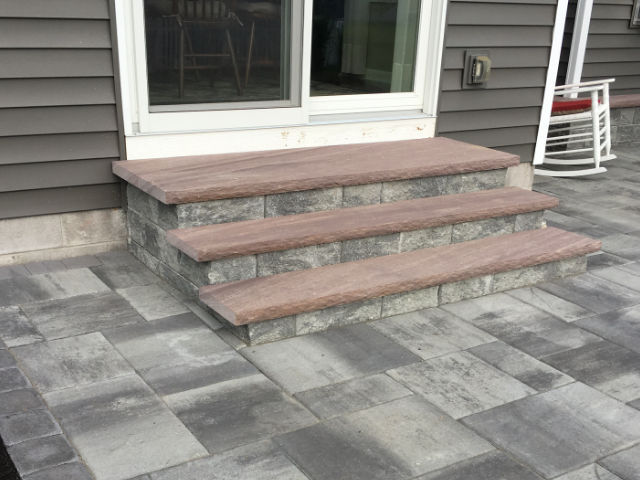 Educated Landscape specializes in the design, build and installation of the different types of landscaping in Webster NY. Our team of professionals specialize in different types of installation and only uses the highest quality material available.

We provide the following services:

Landscape Design: This combines nature, culture, design and art tradition. Our landscape design services focus on using your property to the best of its ability. We want your home property to look amazing while providing functional uses for the entire family. Learn more about our landscape design services here.

Retaining Walls: A retaining wall is a structure used by landscape designers that is used to restrain sol to unnatural slopes or positions. They are typically used to bound soils between two different elevations. These walls can help shape the land to more desirable landscape positions.

Patios and Walkways: Educated Landscape installs patios and walkways homeowners can be proud of while entertaining and enjoying outdoor living. Usually made of different types of stone, brick and pavers, patios and walkways help define your outdoor space and bring unity between your garden, landscape and residence.

Arbors and Trellises: These are open structures of lattice work that are sometimes used to add vines or hanging plants to your landscape.

Outdoor Kitchens: There is no better addition to your home property for outdoor entertaining and living than an outdoor kitchen. Outdoor kitchens usually consist of a simple barbecue, counter top but can be elaborate as a homeowners imagination. We can help you create your dream outdoor kitchen with a grill, smoker, refrigerator, lighting, cabinetry, fireplace or stone countertops. Educated Landscapes experienced team can help you create the outdoor kitchen of your dreams.

Tree Plantings and Installation: Choosing a tree should be a well-informed and thought out decision. Proper selection is key in maintaining a long-living tree and the right tree selection can provide increased property value and other environmental benefits. Our team of specialists will help you find the right type of tree plantings for your property and ensure proper installation for a long-lasting life-cycle.

Landscape Lighting Design and Installation: Our team of designers and landscaping professionals can help you decide what lighting to choose, where to place it and how bright it should be. Landscape lighting includes Low-Voltage Kits, LED lights, Spotlight & Floodlights, Deck Lights, Path Lights Solar Path Lights and other outdoor lighting options.

Drainage Solutions: Do you have drainage problems? Groundwater is directly related to rainfall patterns and in low lying areas, water can pool, which results in issues for construction, limited planting options and other types of problems. Educated Landscape breaks down the foundation of your yard and analyzes different factors to create an exact topography layout for the best drainage solutions.

Click here to view Photo Gallery!
---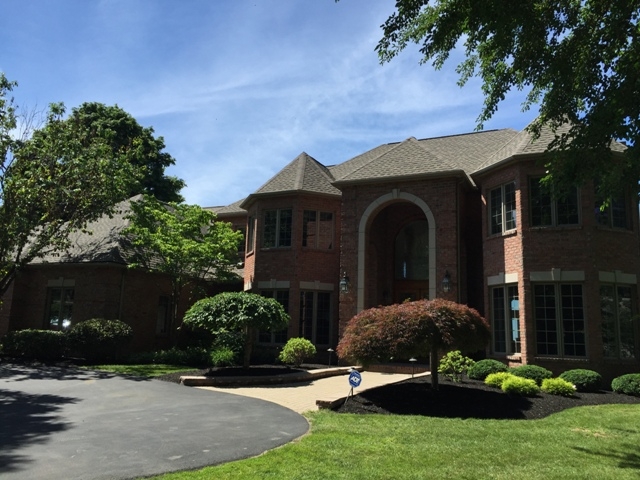 Your home landscape is ever changing and must be consistently maintained. Educated Landscape offers a variety of landscape services to help beautify your property. We provide annual, semi-annual or even monthly maintenance programs, which can be customized for your specific needs.

Educated Landscape provides the following Landscape Maintenance services:

Mulching: Mulch plays an important role in keeping your property looking great and your flower beds healthy. Fresh mulch helps conserve soil moisture, adds organic matter and gives your property visual enhancement. We only work with with high quality black, natural, brown and hardwood mulches that can transform your landscape in one afternoon.

Edging: We offer combined edging with mulching or simple edging that complements the whole look of your property. With a new spade edge, we create a crisp landscape bed. Or, if you are not interested in a spade edge, we also provide more permanent edging materials.

Shrub and Hedge Pruning: Our pruning services are most ideal to tame those shaggy shrubs or overgrown hedges. Good trimming can create both a natural look and a more formal look for your property, depending on your needs. After a long fall and winter, our team of specialists can also help get any shrub back to its original beauty with our rejuvenation services.

Spring and Fall Clean-up Webster NY: The spring and fall seasons bring with them the biggest change our properties have to go through. We can cut down old perennials, clean up leaves and other debris and get your landscape ready to the next season.

Drainage Solutions: Property draining does not usually become a concern for homeowners until it is too late. Our team of professionals can help you find the perfect drainage solution for you property:

- French drains, curtain drains or surface drain systems installation
- Soil grading to help redirect water away from the foundation of your home
- Drainage improvement to help correct your property planting area

Click here to view Photo Gallery!
---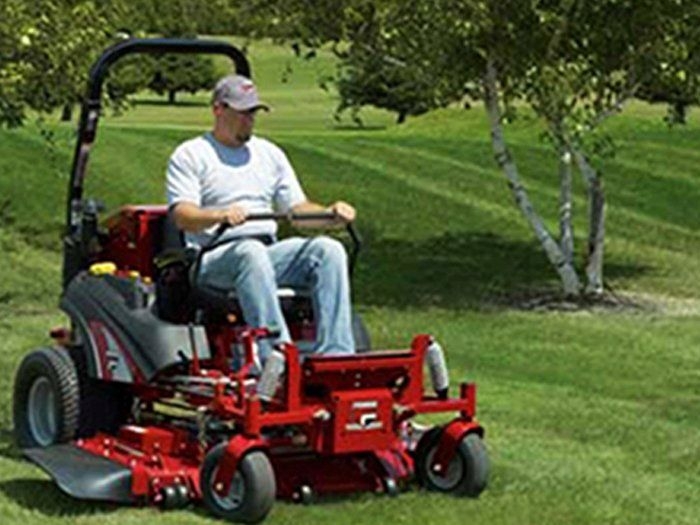 Never have to worry about mowing your lawn again! Let our team of lawn specialists handle all your lawn cutting, trimming and mowing needs! Sit back, relax and let the lawn care professionals at Educated Landscape provide you with a beautifully cut green grass.

Lawn mowing is performed week by week, at regular intervals. Grass cutting generally begins in the Spring and ends the first week on November. The season usually ends after 30 weeks, depending on climate and growing conditions.

Our lawn mowing services include:
- Cutting the grass to the proper height for the season and mulching the clippings back into the turf.
- Edging along all garages, walkways, buildings and landscape plantings to the same height as the mower height.
- Clean surfaces after cuts such as sidewalks and driveways.

Click here to view Photo Gallery!
---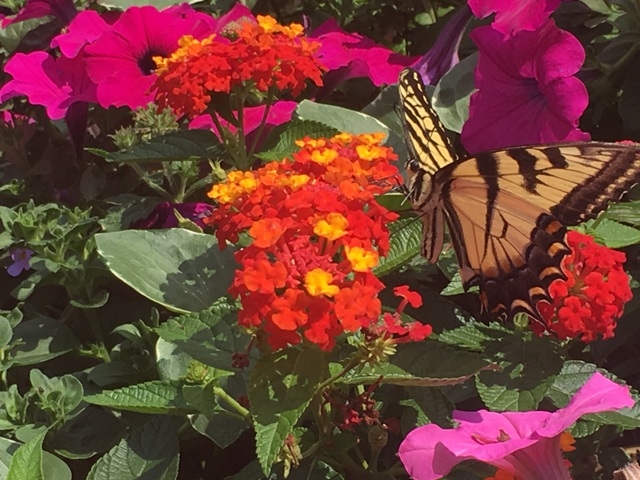 Your landscaping is a visual representation of your home, neighborhood and community. Educated Landscape provides more than just maintenance for your landscape. With seasonal enhancements through the use of annuals, perennials, bulbs and fall mums we can take your landscape appeal to the next level. There are endless combinations of plants, colors and seasonal adornments to choose from and our team of Educated Landscape specialists will help you find the best looking arrangement for your landscape!


Click here to view Photo Gallery!
---